I hiked along the shore of a beautiful high mountain lake early in the morning.  The cobalt blue waters surrounded by pine trees creeping to the shore.  An Osprey soared overhead in the blue sky then splashed into the water grabbing breakfast in its talons.  The wind gently rustled the mirrored water.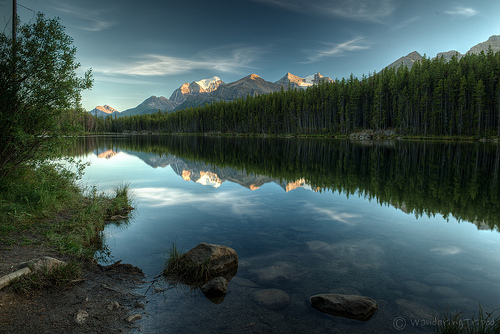 I thanked God for the four days we'd enjoyed with friends at their cabin.
Suddenly my blissful feelings were rudely interrupted as my brain jerked me back to reality.  I thought about what awaited me after we drove home that night.  A meeting tomorrow, writing my blog post, picking up my wife's car from the repair shop.  Ugh, normal life!
You know?  Life's reckoning for taking a few days off.
Instead of enjoying the beauty suddenly I was living 24 hours ahead.