We strolled through an ancient graveyard in Saltzburg, Austria as I suddenly spotted an old weathered headstone dated 830.  I looked again in astonishment to be sure that I saw it correctly in the fading light.
The sun dropped low in the sky behind clouds that had just rained giving the area a melancholy feel.  The wet grass, blooming flowers, and crumbling graves surrounding an ancient stone church in the middle of the bustling metropolis felt surreal.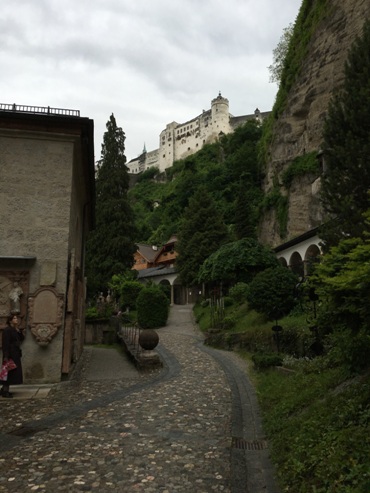 I wondered about this man whose name was partially eroded by centuries of weather.
Who was he?  What did he do for a living?  Was he married?  Have children?  Grandchildren?
He once, as a little boy, played with his friends.  Perhaps enjoyed his children.  Maybe lived successfully.
Then he passed on in time and no one remembers.